IntelliTide is now an Informatica Platinum Delivery Partner.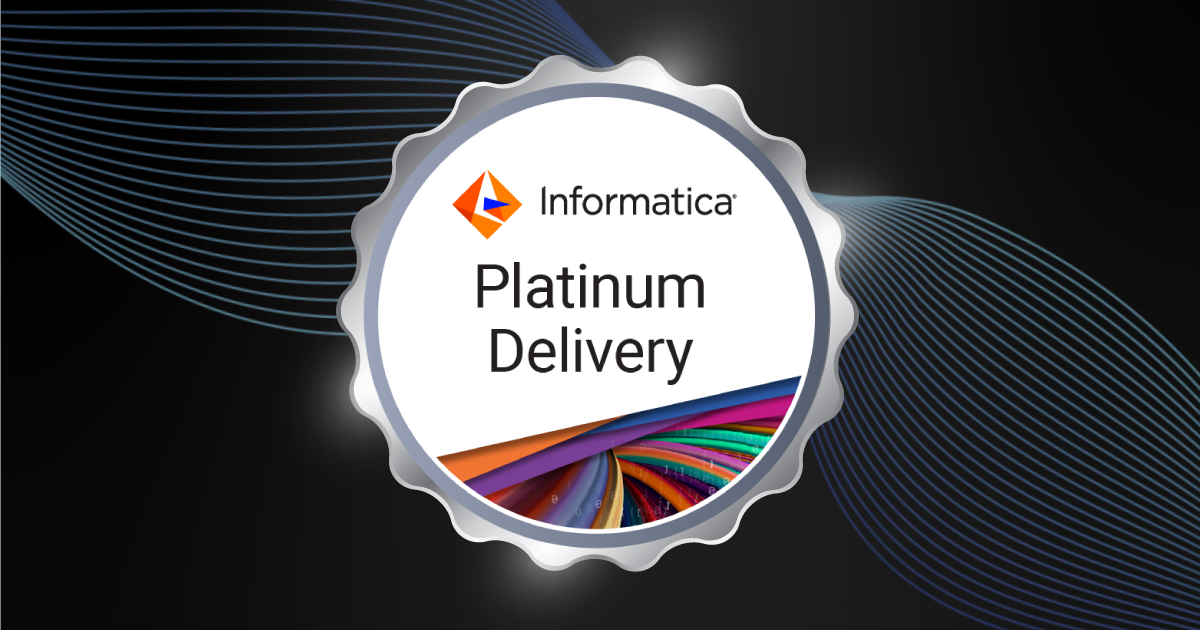 We understand that your Informatica investments are at the core of your data management strategy. As MDMs are rapidly transforming into mission-critical applications supporting digital transformation and modernization initiatives, it is imperative that an Informatica-certified Platinum partner supports these investments.
"We are honored to be recognized as an Informatica Platinum Delivery Partner. I congratulate and thank my team for earning this badge and am grateful to our customers and Informatica for their unflinching support to IntelliTide."
– Ramesh Prabhala, Founder & CEO – IntelliTide
IntelliTide has operations across the U.S., India and Australia, clients across 4 continents, 80+ successful MDM implementations, 40+ trained Informatica resources, and CSAT scores over 90%
Our Informatica Offerings
Intelligent Data Management Cloud
Product & Supplier 360°
Customer 360°
Data Quality & Data Governance
Cloud Data & Application Integration
Our Informatica Add-on Solutions
We are proud to extend the capabilities with our indigenous solutions.
Supplier Content Portal
FactorAI – Advanced Analytics & AI for MDM
Industries of Specialization
Manufacturing
Distribution
Retail
CPG
Healthcare
The Intelli-Advantage
Multi-domain implementation experience
Experience in enterprise and commercial market segments
Turnkey project experience
Flexible pricing and solutions tailor-made to suit the needs of every business
Solution-oriented team and culture
Onshore and offshore hybrid resource model
Our AI and Supplier Portal solutions drive more ROI from your MDM investments
MDM domains: Product | Customer | Vendor | Asset | Location | Patient
Get in touch to make the most of our Informatica offerings, and help your business thrive.